Custom Search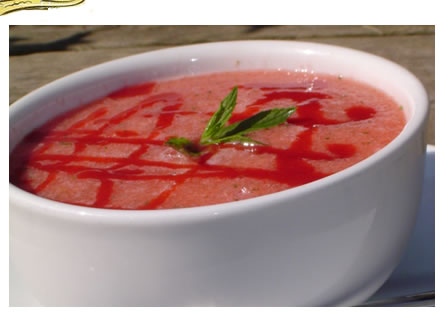 Watermelon Soup
6 pounds seedless watermelon, diced
2 tablespoons chopped fresh mint
1 tablespoon sugar
2 tablespoons fresh lemon juice
1 cup lightly sweet white wine (such as Riesling)
1 teaspoon chopped ginger
8 teaspoons crumbled feta
1/4 cup sparkling wine (or sparkling water)

Combine 1 cup of the watermelon with mint and sugar in a bowl. Set aside. Blend remaining watermelon, lemon juice, wine, and ginger in a blender until smooth. Let sit 1/2 hour. Strain soup; divide among 8 bowls. Enjoy.