Custom Search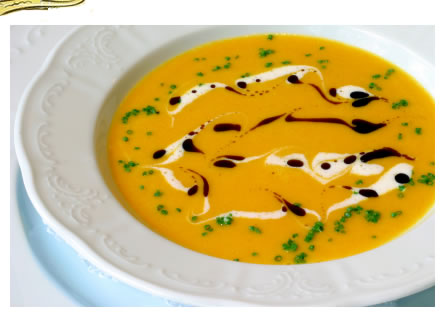 Golden Gazpacho
2 yellow bell peppers seeded, de-ribbed and coarsely chopped
2 small cucumbers, peeled, seeded, and coarsely chopped
1 yellow onion, peeled, coarsely chopped
2 cloves garlic, peeled and cleaned
2 pounds yellow tomatoes, peeled, seeded, and coarsely chopped
1/4 cup sugar cane vinegar
1/2 cup fruity olive oil
Ice cubes (optional)
Salt and freshly ground pepper, to taste

In a blender, or a food processor fitted with a metal blade, combine the yellow peppers and cucumbers, puree. Transfer to a large bowl. Add the onion and garlic to the blender or food processor and again puree. Combine with the yellow pepper mixture. Finally, place the yellow tomatoes in the blender or processor and puree to desired consistency; some like the puree smooth, while others prefer it chunky. Mix the tomatoes in with the other vegetables. Stir in the vinegar, the oil and the ice cubes if using. Season to taste with salt and pepper. Cover and chill.