Custom Search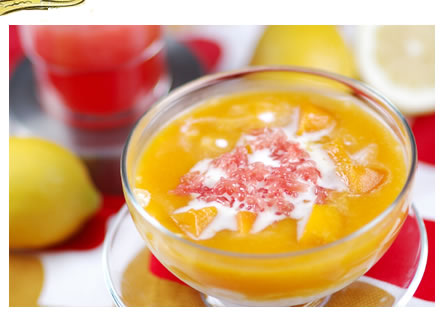 Chilled Mango Soup
2 mangoes, peeled and pitted
2 cups orange juice
12 ounces low or non-fat plain yogurt
2 limes, juiced, plus more as needed

Cut the mango into a large dice. Working in batches, puree the mango, orange juice, yogurt, and lime juice, using a blender, food processor, or hand blender until smooth. Taste and add more lime juice, if necessary.

Chill for at least 2 to 3 hours and serve cold.